Stuck For Ideas For Your Next Bash?
Are you out of ideas for parties? Instead of always sticking to the usual antics, adding a bit of creativity goes a long way towards ensuring your guests have a more memorable experience. Below are some different ideas for your next party:
Cultural parties – one of the most creative themes you can go for, when it comes to parties, is culturally-inspired parties. There are basically around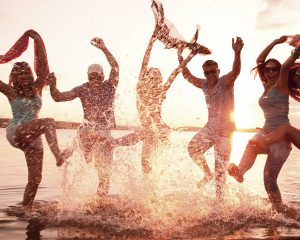 two hundred countries in the world (and definitely many more cultures!), which means that there are no limits to creativity when it comes to these kinds of parties. The usual parties tend to be inspired by cultures such as the Japanese, the Chinese, the French and the Latin American countries, but you can definitely be more creative and pick out more obscure cultures. By using party decorations, food and drink, and music specific to these cultures, you can easily evoke the atmosphere of that specific culture, but you can take it a step further and turn it into a costume party as well!
Picnic – if you are looking for party themes for outdoor parties, then you definitely need to throw a picnic-themed party! From the checker-patterned sheets to lay down on the grass, to the sandwiches and tea you bring in a thermos, this is a good way to throw a party without the alcoholic drinks. Of course, if you want the drinks, there is no reason to avoid them, but a picnic party is certainly best enjoyed by spending time playing outside on a sunny day.
Camping parties – taking picnic parties a step further brings you to camping parties. You can spend a night at a camping resort or park and have a barbeque party or a bonfire with all your friends. It is a great way to break from the usual routine of indoor parties with blaring music, and not to add, if the location also features a riverside or lakeside at which you can fish, you can also procure your own dinner!
Breakfast parties – if you think about parties, dinner is the first thing that comes to mind, but why not change it up and throw a breakfast party? It might not sound ideal to most people, and if you are bad at waking up early in the mornings, you can always switch it to a brunch party. Either way, with coffee, tea and French toast and fondue at the guests' disposal, you can host a great relaxing party for a Sunday morning.
Beach parties – and to conclude, one more outdoor-themed party: a beach party! Instead of simply heading to the beach with everyone and having your meals at the restaurant or hotel, you can have a much better experience if you simply have a barbeque party or something similar at the beach.